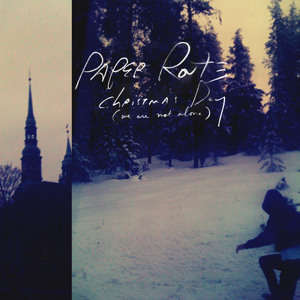 Hello everyone! It's the time of year… my lack of posting lately has been slightly due to my preparation for the season of advent and slightly due to my crazy busy schedule. Hopefully I've stockpiled enough new Christmas music so that I'll actually post every day with no skipsies. I have been debating on whether or not I should even attempt musical advent this year since I can hardly seem to post on a regular basis but hakuna matata right?
Today is day one and we're going to start with the amazing band PaperRoute and their new holiday song "Christmas Day (We Are Not Alone)" which can be downloaded HERE! Me and my million brothers are going to see them play when they're here in Houston and I couldn't be more excited!
Hooray for the holidays and let the music begin!